News
New Inventory Item!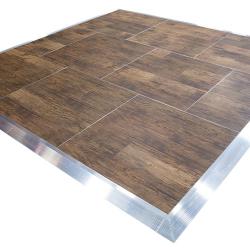 Mar 18, 2019
Let us introduce you to our newest inventory item: The Bracken Dancefloor!
Perfect for indoor use or outside the Bracken floor is a beautiful wood grain floor.  To add to the uniqueness of the floor is the half pieces that give it a brickwork style layout.  
Although the floor is just being added this year, it is quickly becoming one of the most popular dancefloors we have.  Give us a call or stop in to the showroom and check out a sample of the floor.