News
The Mona Lisa of Tent Drawings?!?!
Oct 03, 2018
We asked 7 year old Declan Miller to draw a picture of the crew setting up a big tent.  It was just so cute we had to post it.  
He made us label what the items were and what the crew said so there would be no confusion!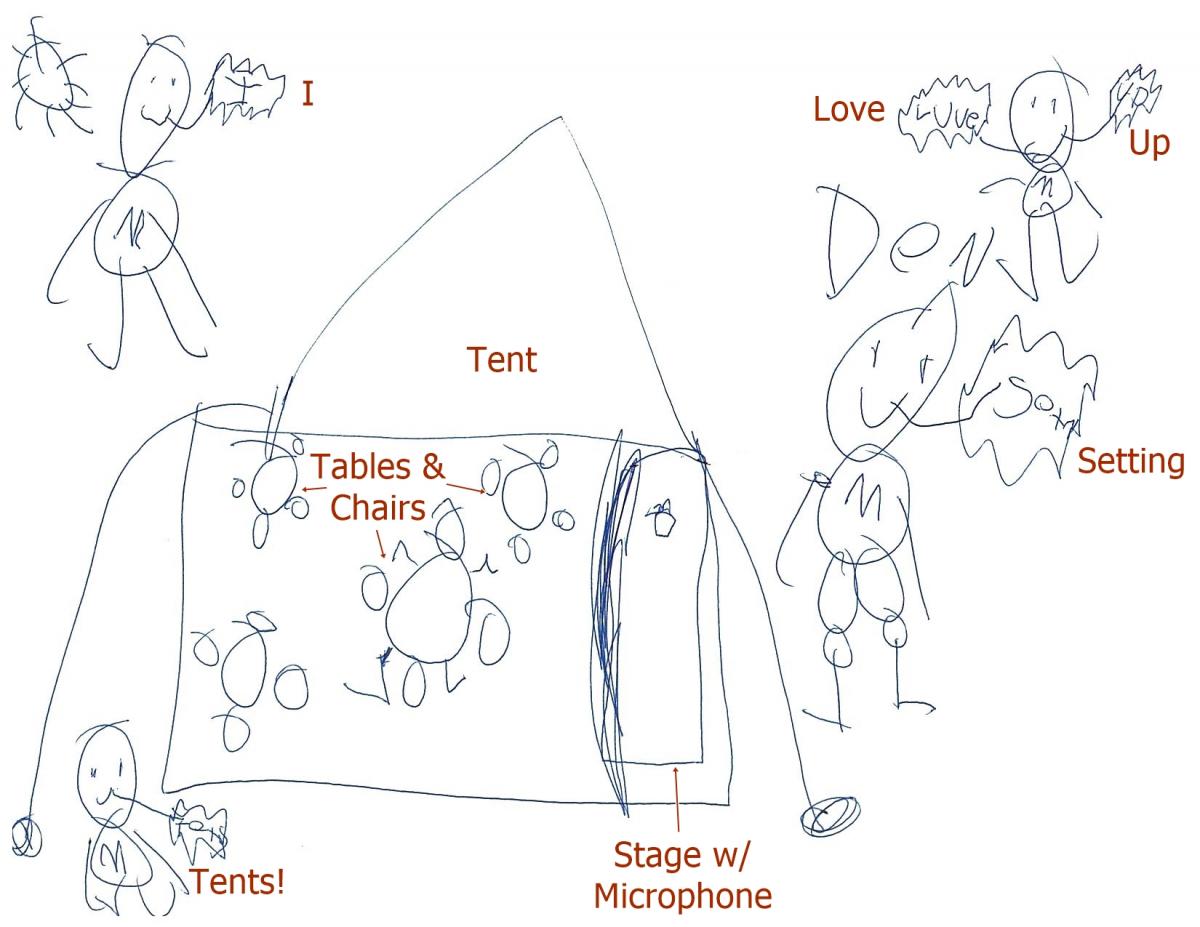 If anyone would like to see the original, it's hanging up in the boss's office!  Here are some other tent pictures you can check out: http://www.millersparty.com/photo-album/tent-options